Please click on the above button for access to trusted on-line safety advice and support, 24 hours a day. This is available for both parents and children.
Internet Safety
At Frizington we focus on internet safety all year round. Every time children access the internet we use this as an opportunity to remind them about how we should behave online. Across the school we use the SWGFL lessons half termly to update the children's knowledge in a progressive and age appropriate manner.
KS1 Assembly
Click here to see the materials used in our KS1 Assembly
Click here to see the materials used in our KS2 Assembly
PLAY LIKE SHARE
Key Stage 2 have been watching the "Play Like Share" videos created by "Think You Know." Click the link below to watch the videos
SAFER INTERNET DAY 2022 - ALL FUN AND GAMES
Safer Internet Day is celebrated globally in February each year to promote the safe and positive use of digital technology for children and young people, and to inspire a national conversation about using technology responsibly, respectfully, critically, and creatively. Safer Internet Day 2022 was on 8th February and we celebrated with the theme 'All fun and games? Exploring respect and relationships online'. Coordinated in the UK by the UK Safer Internet Centre, Safer Internet Day is celebrated in over a hundred countries coordinated by the joint Insafe/INHOPE network, with the support of the European Commission, and national Safer Internet Centres across Europe
SAFER INTERNET DAY 2020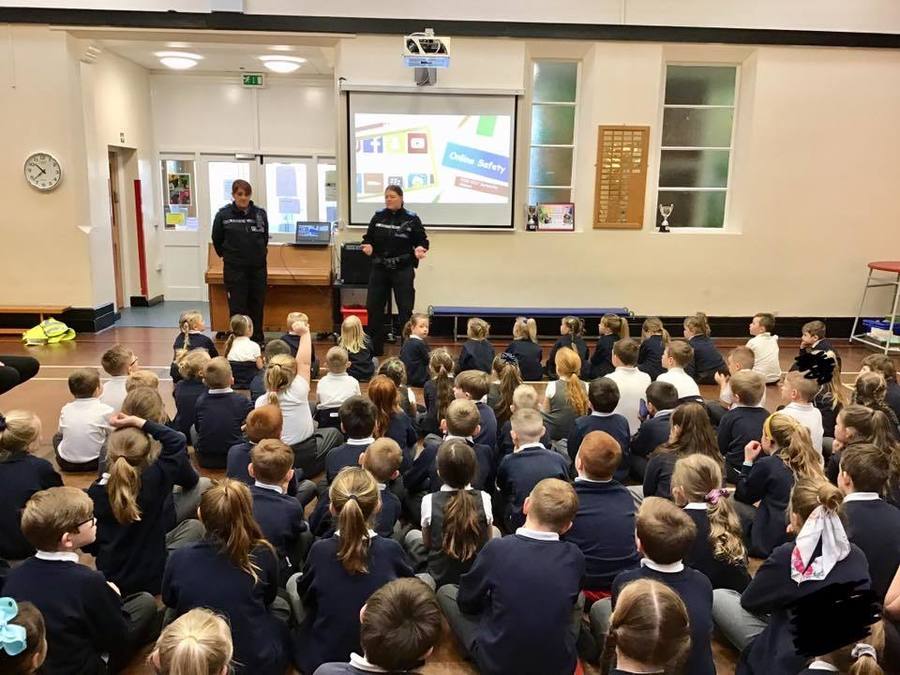 #SID2020
The whole school received a visit from our local Police Community Support Officers. We were learning about the different ways we can keep ourselves safe when online.
Parent or Pupil?
Please choose from either the parent or pupil tab at the side to access the right information